With an online store, a store in Langweer (Friesland, the Netherlands) and a store in Jakarta (Indonesia), Bartele Gallery offers a wide range of antique maps, prints and books.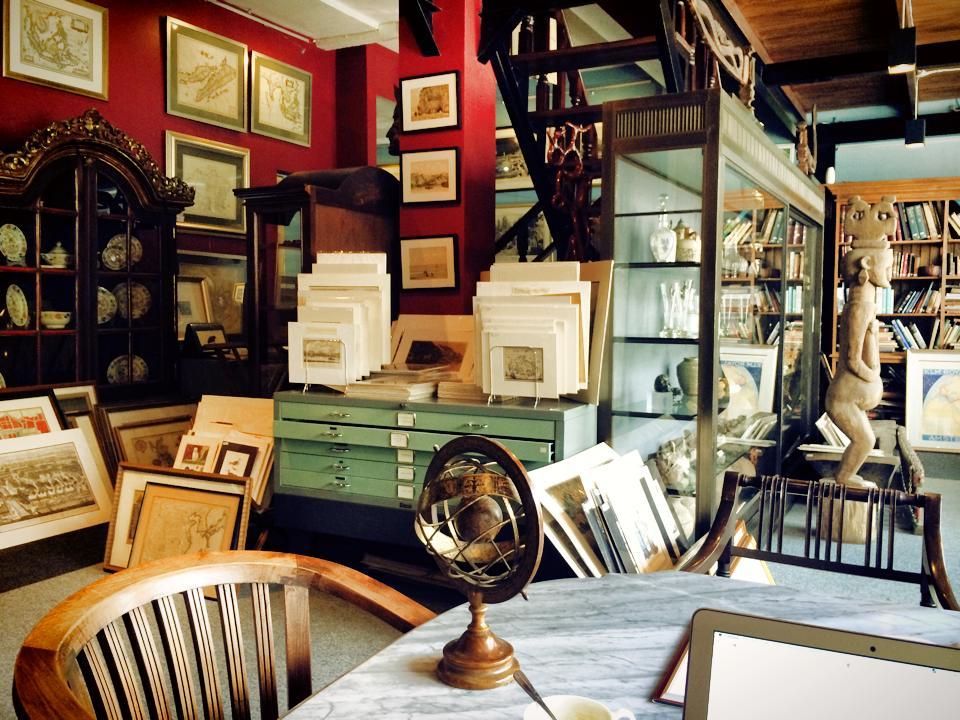 Our Online Store

With weekly new additions we offer a wide range of our maps, prints, books and antiques online. If you need help finding a particular product or you have any other questions, please feel free to contact us.

Our Indonesian Store

In our Indonesian store you can find an extensive collection of rare maps, prints and books of mainly the Old East  Indies. This store is located in the Mandarin Oriental Hotel Jakarta and also offers (tribal) art and antiques.  A large part of the collection related to the Dutch Indies can also be found online at www.bartelegallery.com. Sake Santema is managing our Indonesian store supported by curator Dr. David Perry, who wrote The Cartography of The East Indian Islands, a well-known reference for cartographers with an interest in Asian historical maps.

Our Dutch Store

Bartele Santema is managing our Dutch store, located in Langweer (Friesland). Here you can find a large collection of authentic Frisian maps and prints, amongst material from other Dutch provinces. This shop also offers a great variety of rare and decorative prints that fit any modern interior.